Like Rosie the Riveter, She Can Do It!
By Chris Meneze
Photos by Heather Allison Love Photography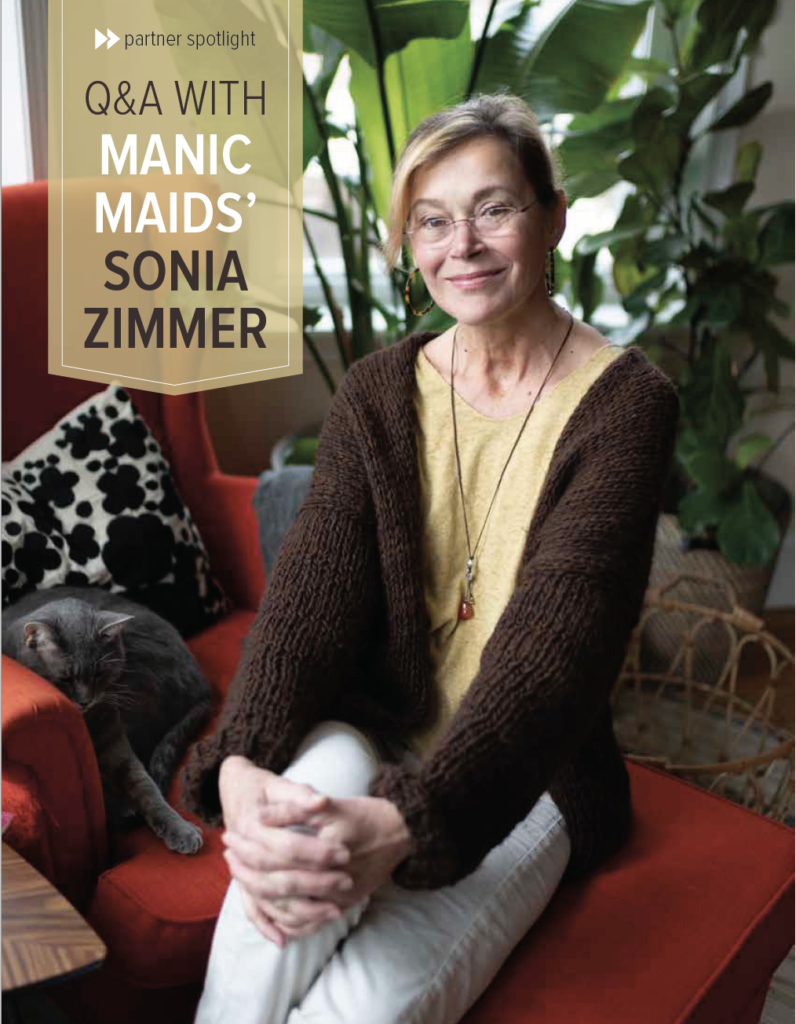 BRIEFLY DESCRIBE WHAT YOUR COMPANY DOES.
For over 25 years, Manic Maids has provided top-notch residential, commercial and post-construction cleaning services. We are an independent, woman-owned company that values the work that we do for our clients, just as much as we value the team members we employ to get the job done. Reliability, and fair pricing and wages—on both the customer and employee side of the equation, plus a job well done—that's what we are all about.
HOW DID YOU CHOOSE THIS PARTICULAR INDUSTRY?
My parents emigrated from Germany in the early 1950's. They were re-grouping and needed to find a new beginning. My mother found work cleaning houses—perhaps cleaning is in the gene pool? My father passed, and my mother went back to Germany, so when I hit 17 years of age, I was running solo, and had the good fortune to become a fashion model. Things worked out well, and eventually I became a regular model for Sears.
It was a very successful venture for me, but in time I found that the fashion industry was not for me. It was a culture and a mindset that didn't work with my val-ues—just not my style. I wanted to change my focus.
One evening in Chicago, hanging out in a girlfriend's kitchen, we talked about work prospects, and somehow the fact that we both liked our apartments clean and orderly became a topic. Overhearing our conversation, my friend's sister walked into the room and said, "You both want new jobs, and you both like things to be clean. Why don't you just start a cleaning business?" So, go figure, in a kitchen back in the day—that's how the seed was planted and Manic Maids began…
WHAT SETS YOUR BUSINESS APART?
Hard Work. Consistency. Longevity. Many of our clients have been with us since we started out. On the other side of the table, many members of our staff have also been with us since the get-go. In fact, a good number of our team members have been with us for 10+ years.
WHAT DO YOU WANT THE TOP PRODUCERS IN OUR INDUSTRY TO KNOW ABOUT MANIC MAIDS?
With over 25 years in the business, we've pretty much seen it all, and that translates to the fact that we know what to do. Rosie the Riveter is the icon central in our branding. Like Rosie, our MO is "We Can Do It!" We can handle any project, big or small. If your clients want a reliable cleaning source, we are that.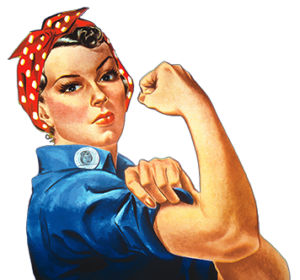 WHAT DO YOU FIND TO BE MOST FULFILLING ABOUT YOUR WORK?
Close to three decades in the business is a testament to our ability to provide quality service to our clients. Our staff is thorough, dedicated, and consumed with a work ethic. Knowing that the service that we provide makes our clients happy—that's fulfilling.
WHAT SIGNIFICANT CHANGES HAVE YOU SEEN TAKE PLACE IN YOUR PROFESSION THROUGH THE YEARS?
Many changes here! When Manic Maids first started out we were noting client information on 3" x 5" index cards. We used a desk calendar for scheduling (those are hard to find these days)! Currently, we use a state-of-the-art, cloud-based CRM system that automates all jobs—scheduling, invoices, client communications—you name it. Our system is streamlined and efficient, while at the same time run by dedicated staff who are always at hand to help our clients figure out the details.
TELL US ABOUT YOUR FAMILY AND WHAT YOU ALL ENJOY DOING TOGETHER.
My sister and her family live in Canada, and my other relatives are in Germany. That distance has made it so that my web of friends in Chicago has become my "local family." I feel quite fortunate for that.
WHEN YOU AREN'T WORKING, WHAT'S YOUR FAVORITE WAY TO SPEND TIME?
I love to travel. Recent trips go from Morocco to Maui… That said, I love my home and am always doing something or another to change things up in terms of decor. And almost always, I am baking something up in the kitchen—feel free to ask about my rhubarb pie (it is something else, if I do say so myself)!
HOW DO YOU DEFINE SUCCESS?
Here's how I define success for Manic Maids: Satisfaction with a job well done. In our business, a clean house or workspace means a happy client. We couple that with the fact that we have always worked to provide more than a living wage for our employees.
WHAT WILL YOU BE REMEMBERED FOR?
Pot roast; banana bread; my sense of adventure and, of course, my friendships.
WHAT SPECIFICS WOULD YOU WOULD LIKE TO SHARE WITH REALTORS®?
Just like a good REALTOR®, a good cleaning service knows what needs to be done, how to get the job done, and how to deliver within a timeframe. We definitely have that in common. And, of course, it's all about location, location, location. Manic Maids serves the entire Chicagoland area, from Hyde Park to Highland Park
TELL US SOMETHING THAT NOT MANY PEOPLE KNOW ABOUT YOU.
Every year, right around the holidays, I take some of our maids' daughters out for a shopping spree on North Michigan Avenue. It's as much fun for me as it is for them! I get to spoil them, and the best part is that I have been able to be with them throughout the years as they grow.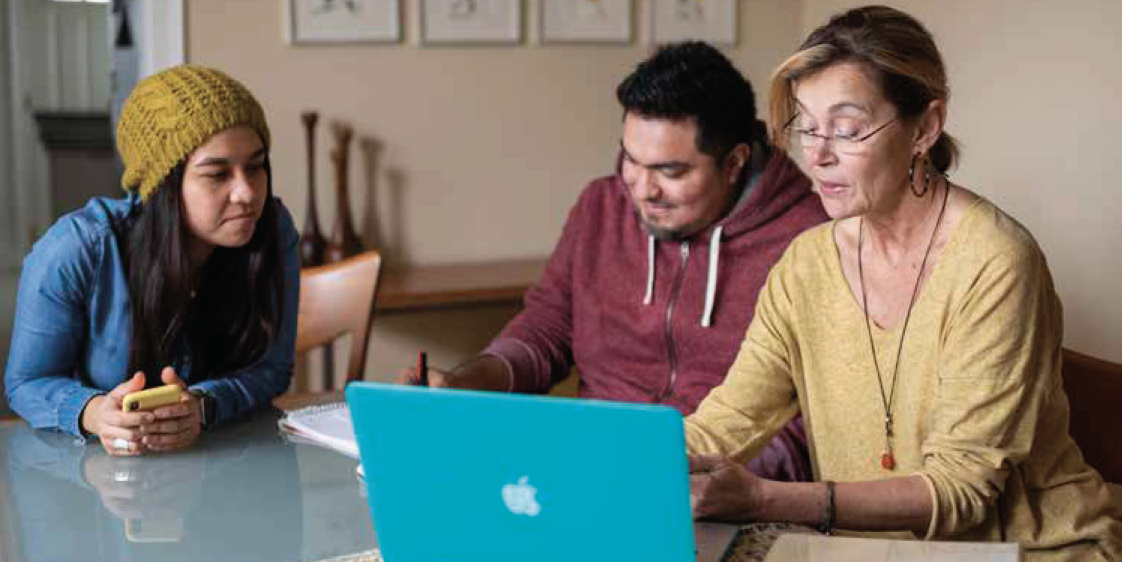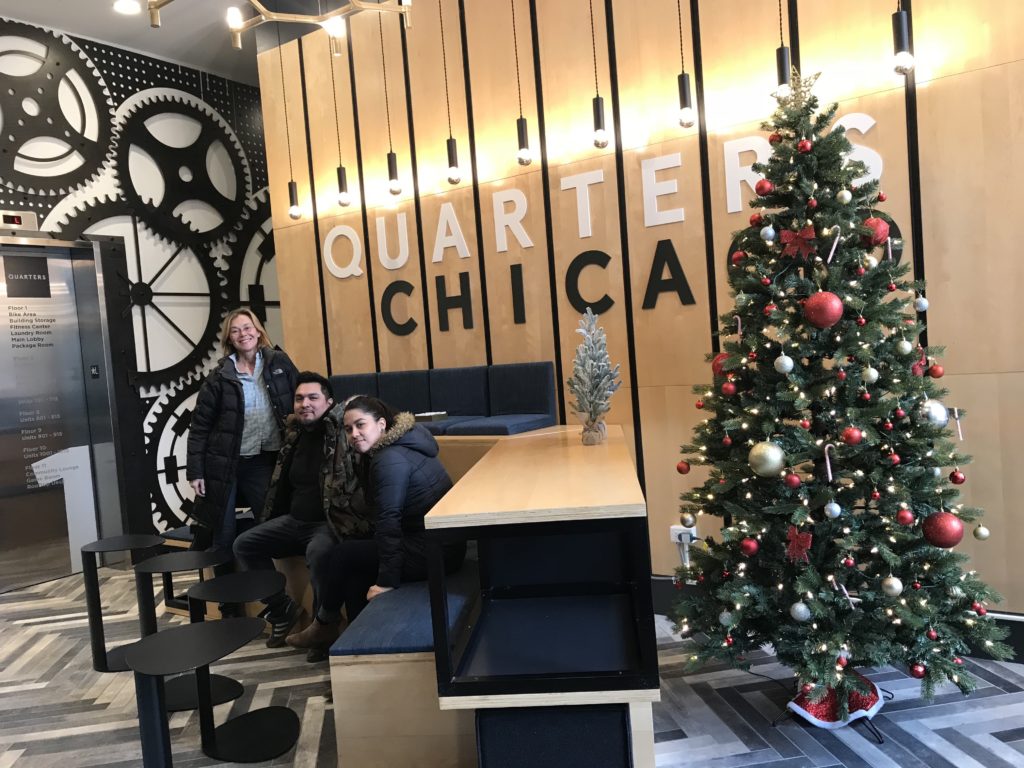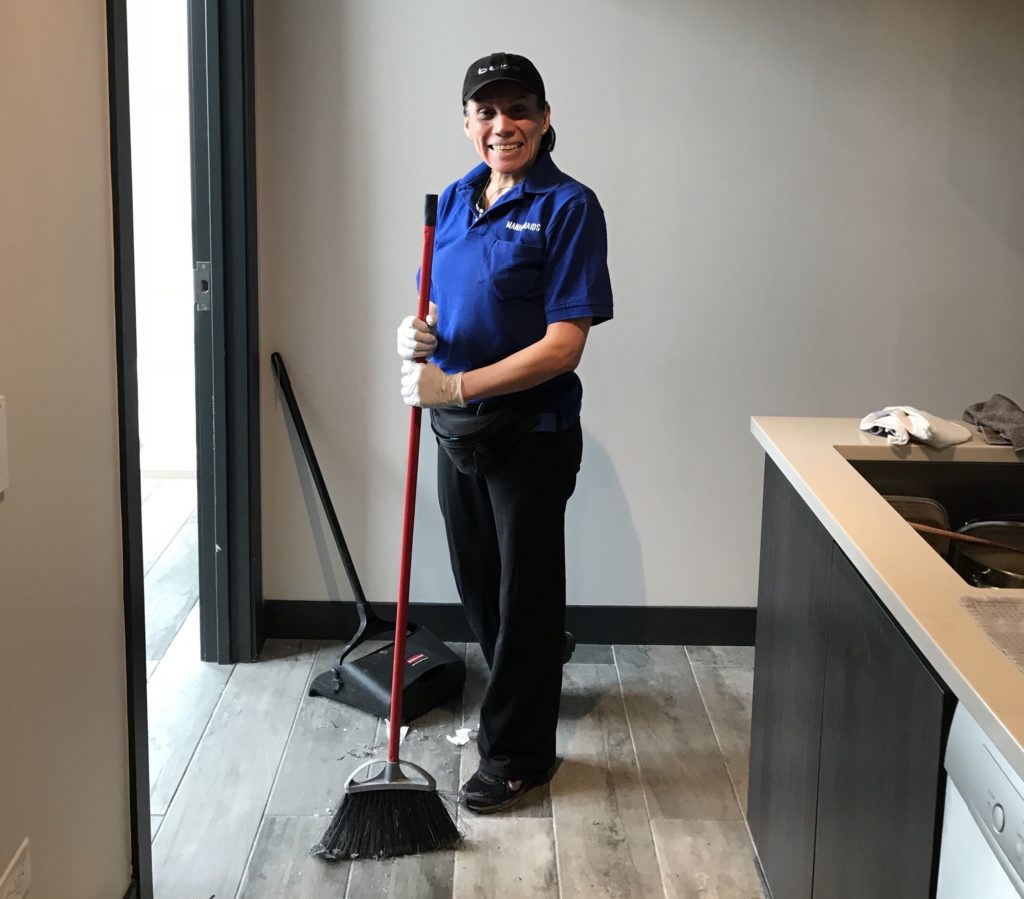 For more information about Manic Maids and to find out more about their cleaning services, visit ManicMaids.com or call 773.342.7424.